Save The Date!
The HRH of NJ Horse Show.  September 26 2020 at the Horse Park of New Jersey.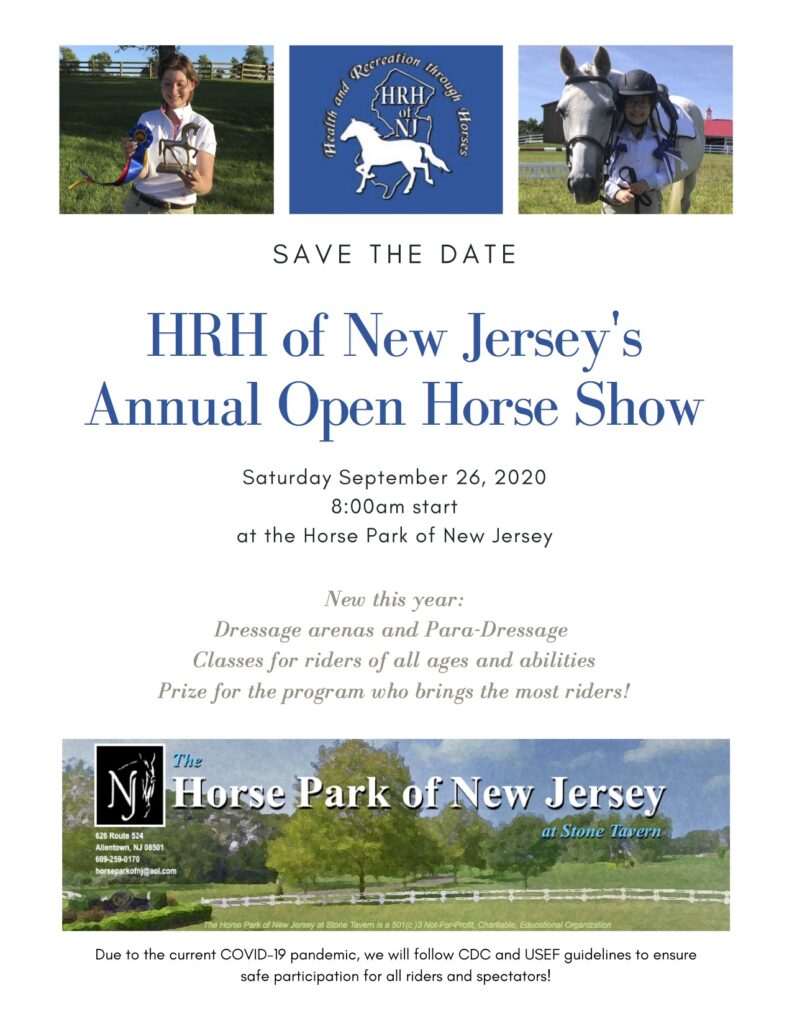 HRH of NJ given the Dominick V. Romano Volunteer Award
At its commencement ceremony in May 2013, Centenary College's president Dr. Barbara Jayne Lewthwaite presented the Dominick V. Romano Volunteer Award to HRH of NJ.  Octavia Brown and Barbara Isaac, founders of HRH of NJ, received the award on behalf of the organization.
The award was inaugurated in 2001.  It is named in honor of Dominick V. Romano, President and Chief Executive Officer of Ronetco Supermarkets, Incorporated, whose generosity and vision made possible the incorporation of community service into Centenary's curriculum in 1991.  This annual award recognizes individuals who are role models for Centenary students as they explore and come to understand the impact they can have through service leadership, a hallmark of the Centenary Experience.
In her remarks, Dr. Lewthwaite explained that Centenary was the first College in New Jersey to require community service for graduation.   Today, Centenary students collectively donate 30,000 hours of community service each year to local and national community efforts, and each student must perform community service before graduation.
The citation honoring HRH of NJ states that   "Barbara Isaac and Octavia Brown founded HRH of New Jersey in 1980 to represent the interests of New Jersey-based therapeutic horsemanship programs.   It was the first state organization created under the national umbrella of the Professional Association of Therapeutic Horsemanship.
"HRH lobbies in favor of the needs and considerations of clients with disabilities at the state level.    This touches on everything from horse use statutes to land conservation and open space decisions.
 "HRH also hosts national and regional conferences and offers other educational opportunities for therapeutic riding professionals, and it offers scholarships for New Jersey residents to attend such conferences and courses.  HRH was the first state organization to offer Special Olympics competition for riders with intellectual disabilities, and helped to draft the national rules and policies for equestrian events in International Special Olympics competition.
 "By fostering a sense of teamwork between New Jersey's individual equine-assisted therapy groups, HRH has demonstrated the power an organization can have to truly make a difference in our world."